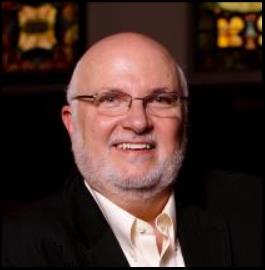 Jon Moss – Pastor
Phone: 319-651-4883
Email: jon.moss@iaumc.net
A Word from Pastor Jon
A Note of Thanks
 One of my favorite holidays comes in November. Thanksgiving is a special time because there aren't all the secular activities surrounding it like other holidays. It really is a time where we reflect on the many blessings we have and share that with family and friends. But the history of Thanksgiving shows that Thanksgiving included those that we may not normally find within our immediate circle of friends.
The First Thanksgiving
The Plymouth Pilgrims arrived too late to plant crops in November 1620. Many settlers died of disease and malnutrition during that first winter. Of the 102 original Mayflower passengers, only 44 survived, the kindness of the local Native Americans saved them from death. However, by the autumn of 1621, the Pilgrims had much to be thankful for. After the harvest, about ninety Indians joined the Pilgrims for the great English tradition of Harvest Festival, later recognized as the "First Thanksgiving."
This year I'm asking you to join me in expressing your appreciation to people that you may not normally reach out to and express your appreciation for their friendship or those who provide goods or services that you need. Let this be an act of Christian Gratitude to those who may not normally receive it. A little gratitude can go a long way to help others, as well as yourself, in having a Happy Thanksgiving.
Thankfully yours,
Pastor Jon