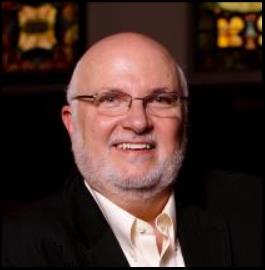 Pastor Jon's phone:
319-651-4883
Pastor Jon's Email:
jon.moss@iaumc.net
A WORD FROM PASTOR JON
GOD'S GRACE IN THE WESLEYAN TRADITION
Coming from the Wesleyan Tradition, we are set apart by our understanding of God's grace. While we understand it is manifested in various ways, there is only one grace. John Wesley, the founder of Methodism, defined grace as God's bounty, or favor: his free, undeserved favor. But how is that grace expressed to us? Wesley understood God grace to be active or working in three distinctive ways: Prevenient Grace, Justifying Grace, and Sanctifying Grace.
Wesley compares salvation and God's grace to a house. Each of the movements of God's grace (prevenient, justifying, and sanctifying) corresponds to a different part of the house. In this article we will look at Prevenient Grace.
Wesley compared prevenient grace to the porch in front of the house. When we experience prevenient grace, God has invited us into the house, but we haven't yet accepted the invitation. We are still standing just outside the door, on the porch.
PREVENIENT GRACE – "Prevenient" comes to us from two Latin roots, "pre" (before) and "venio" (that which goes). Thus, prevenient grace is the divine love of God that "goes before," preceding any and all of our conscious impulses and actions. This is the initiative of God pursuing a relationship with us, urging us to turn towards God (to repent) so that we may be delivered from the bondage of sin and death in order to have abundant life here and now. We need God's initiative, as our human state prevents us from being able to turn to God on our own.
Robert Tuttle, Jr. puts it this way in his book, "Sanctity without Starch." Prevenient grace is the Holy Spirit at work in everyone between conception and conversion. The Holy Spirit woos or prevents us from moving so far toward disobedience, that when we finally understand the claims of the gospel upon our lives, we are guaranteed the freedom to say yes".1
Just like when we are invited to someone's home, we first step onto the porch, but we are not yet on the inside of the house. The porch is that first place where we are welcomed and invited in. In that sense God's prevenient Grace is God gracious acts by which God is inviting us into a relationship with him. Sometimes we may not even be fully aware or recognize that it is God's grace inviting us in, but we feel an inclination to enter, to accept the invitation. God's love is at work in us, even before we realize it. When I think of this, I'm amazed at God's Grace.
Here are some scriptures that reflect the idea of God's Prevenient Grace.
Ephesians 2:4-10: But God, who is rich in mercy, out of the great love with which he loved us even when we were dead through our trespasses, made us alive together with Christ—by grace you have been saved—and raised us up with him and seated us with him in the heavenly places in Christ Jesus, so that in the ages to come he might show the immeasurable riches of his grace in kindness toward us in Christ Jesus. For by grace you have been saved through faith, and this is not your own doing; it is the gift of God—not the result of works, so that no one may boast. For we are what he has made us, created in Christ Jesus for good works, which God prepared beforehand to be our way of life. (NRSV, italics to show emphasis of Prevenient Grace)
Psalm 23: Surely your goodness and unfailing love will pursue me all the days of my life, and I will live in the house of the LORD forever. (NLT, italics to show emphasis of Prevenient Grace)
Romans 5:8: But God proves his love for us in that while we still were sinners Christ died for us. (NRSV, italics to show emphasis of Prevenient Grace).

Faithfully yours,
Pastor Jon
References:
1 Robert G. Tuttle, Sanctity Without Starch: a Layperson's Guide to a Wesleyan Theology of Grace (Lexington, KY: Bristol Books, 1992), 40.